We offer customized turned, milled and stamped parts
Nedar is a trading company that is a member of the prestigious MBP group with over 40 years of experience in the technical industry. We aim to share our knowledge and expertise to support other companies in their search for turned, milled, forged, and cast parts. By collaborating with partners from India, we guarantee European delivery security while improving financial efficiency at the same time.
We get to know your needs
Customized products require an insightful, technical eye. In order to provide solutions tailored to the expectations set before us, we carefully analyze the situation and examine the needs of our clients, paying attention to every detail.
We receive the drawings from you.
Since we are the company who produces the parts as per your needs, we are open to any challanges customers face us with. The only data we need is the drawing of your parts.
We provide transparent and competitive offer.
It is very important for us that you understand each and every part of our offer. There are no hidden costs. We select the optimal production method, so the offer becomes competitive.
We deliver the samples.
To make sure that your requirments are met, we provide the samples before serial production stage. We want to make sure that what we deliver is what you expect.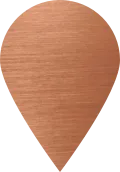 We support you on your further journey!
We are with you throughout the whole process of cooperation. We guarantee professional, specialist assistance. We treat the first sales as just the begining of our fruitful cooperation.